Tap into the world of ghost kitchens
Ghost kitchens are the next level of commercial kitchen efficiency. Focus on making your best food and scaling your restaurant as far as you want.
Ready to cook in our kitchens? Talk to our kitchen specialist now!
Submit
Thanks for contacting us!
We'll reach out shortly so we can understand your business and needs better.
What benefits do ghost kitchens bring?
At KitchenConnect, it's our mission to bring innovation to the F&B industry. We'll provide the structure you need to succeed in this ever-changing world.
Drastically lower your costs
Pay less upfront, less each month, and skyrocket your growth. Ghost kitchens are the foundation of successful modern day restaurants.
---
Find new, hungry customers
With ghost kitchens located across Kuala Lumpur, we've found the prime real estate options for you. All you need to do is move in and cook.
---
Work with fewer employees
With no restaurant seating areas, you also won't need to have any front-of-house team. So, you only need to spend money on what drive impacts your sales.
---
Cook food for multiple brands
In just one ghost kitchen space, you can launch multiple restaurant brands and ideas with minimal risk.
---
Scale your business as it grows
Growing a business is never easy. But with ghost kitchens, expanding to multiple locations becomes a lot easy as the process is the same.
Work with several delivery platforms
More delivery platforms means more orders. Use our custom tech to keep it all organised and running smooth.
How we're different from offline traditional restaurants
Real Estate
Avoid large rent payments for the bigger space that you don't necessarily need to operate.
Ghost Kitchen
123 sq ft avg.
Traditional Restaurant
1800 sq ft
---
Employees
Work with a much smaller team while we provide onsite support staff to help you run more smoothly.
Traditional Restaurant
~10-12 people
---
Investment
We have a much smaller startup cost so you can start seeing profits and results faster.
Traditional Restaurant
750K MYR
---
Weeks to launch
Open a restaurant quickly while we work through all the construction, permits, and bureaucratic red tape.
Traditional Restaurant
24 weeks
---
To break even
With a cloud kitchen, it only takes 6 months with 10% profit.
Traditional Restaurant
48 weeks
/ Support
Success for you is success for us. We're completely driven to seeing you grow, expand, and find your feet in this new era of F&B.
Leave the logistics to us
Ghost kitchens take all the complexity away from opening a new venue. Time-consuming parts like construction, permitting, and installation is all handled by us.
---
Create a virtual storefront
Anything that doesn't require a kitchen is on our plate. We'll help sell more of your goods in more places - with no extra effort on your part.
---
Streamline your restaurant's operations
Your entire restaurant can be managed through a single app in your ghost kitchen. Access all orders, combine delivery platforms, and get valuable insights.
---
Help from KitchenConnect experts
Scaling a business is busy work. We've got a team of experts here to make it a little easier when it comes to suppliers, staying cost-efficient, and more.
Your kitchen, made to order
We provide professional ghost kitchens designed to accommodate every chef or cuisine, to let them open up nearly any type of restaurant. Each space is generously outfitted with all the basic essentials. Bring whatever equipment you have and love and our experts will help you plug and play to create your dream kitchen.
Driver pickup area
Restrooms
---
Order pickup & processing
Courier handoff
Cleaning & maintenance
Safety & health inspections
Extraction & ventilation
On-site support staff
---
Single bowl sink
Commercial hood
Tempered air
Power and gas
Grease-trap/interceptor
---
Gas points
Power outlets
Gas/fire safety system
WiFi
Trash/recycle
Ethernet connections
---
/ Testimonial
The word on the street
Skyrocket your restaurant's delivery sales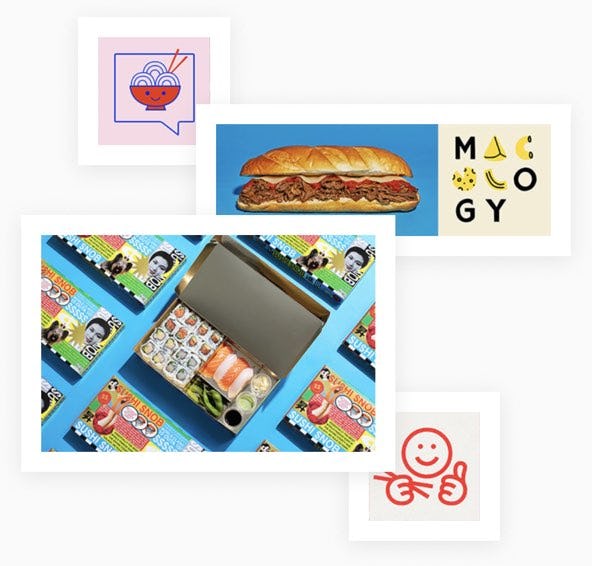 We partner with companies to help you create your brands, so you can carry on using the ingredients and equipment you already have. Our goal is to help you make more without complicating things.
/ Technology
Your business at your fingertips
Run your entire restaurant from a single tablet in your ghost kitchen. Seamlessly sync all your orders in one easy-to-see screen, manage multiple restaurants, and get all the data that lets you run your business more smoothly and efficiently.