Cloud kitchens that help your restaurant grow
Cloud kitchens are now available throughout Mont Kiara, Bangsar, KLCC, and Damansara Jaya. Save money, adapt, and expand your restaurant business profitably with KitchenConnect in Malaysia.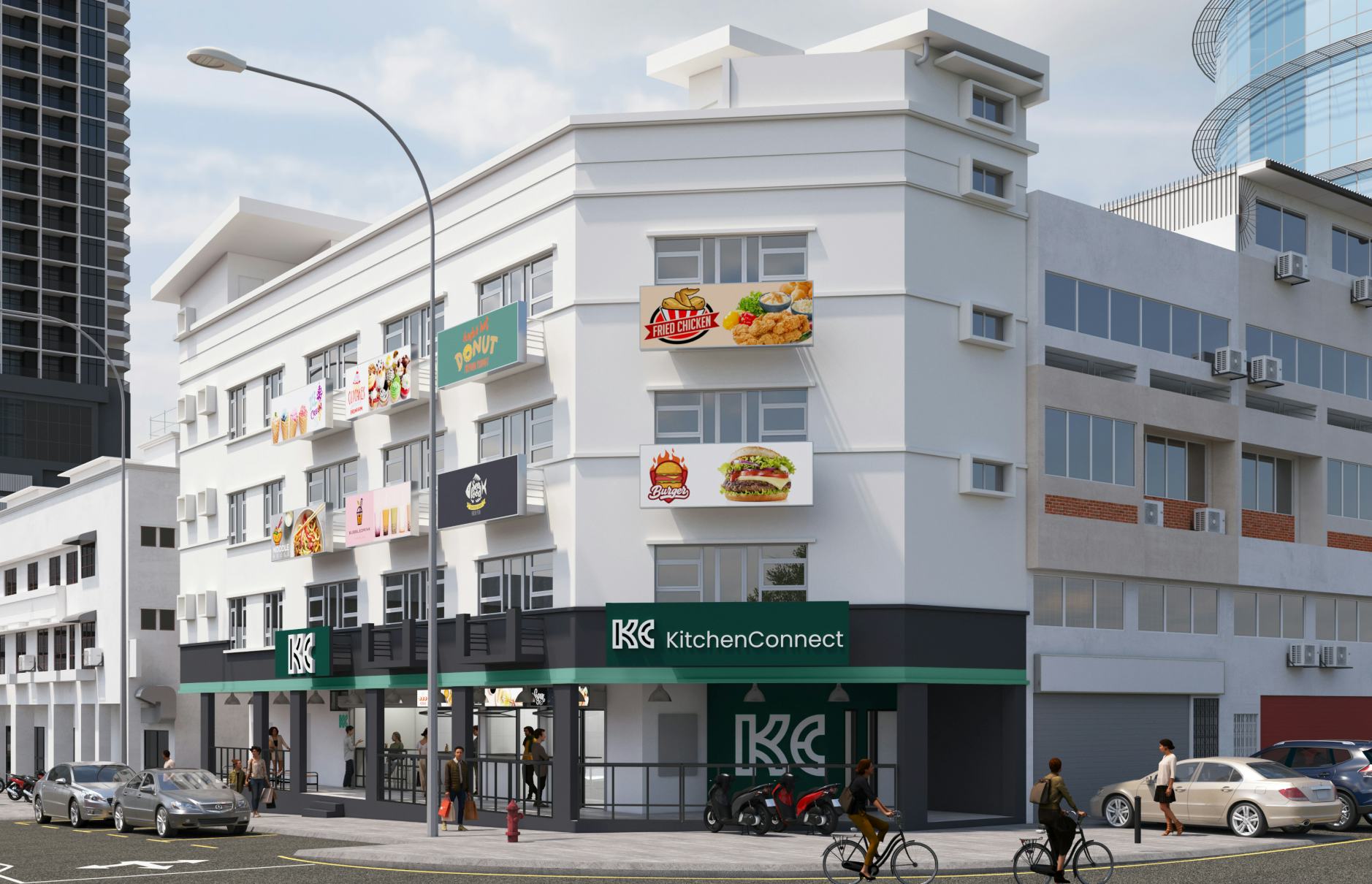 Why cloud kitchens?
Our cloud kitchens offer massive advantages over traditional brick-and-mortar outlets. We allow you to quickly launch new locations and grow your business at a fraction of the investment required of a traditional restaurant setup. You'll benefit vastly from lowering your upfront and operational costs with smaller real estate and lesser staff, finding an entirely new pool of hungry customers, and much more.
Turnkey and ready-to-go
Our team helps you get off the ground quickly in weeks, not months. We handle all the time-consuming logistics such as permitting and installation so that you can walk and cook.
---
Dramatically lower your expenditure
Save up to 70% of upfront initial capital investment and significantly reduce your operational costs for higher margins per location.
---
More customers, less time
You'll get access to an entirely new pool of customers - instantly. We place our cloud kitchens in or next to highly populated areas where people frequently order food through delivery apps.
---
Create a virtual storefront
We'll handle all the products that don't need a kitchen. Just bring in the goods and we'll help you set up shop and sell even more.
---
Revitalise your business with our tech
Your entire restaurant can be managed through a single tablet. Our cloud kitchen app lets you access all your orders, combine delivery platforms, and get valuable insights into your business's performance.
One kitchen, multiple brands
Cloud kitchens have limitless possibilities. Run multiple restaurants from a single location with minimal risk.
/ Locations
Locations in all the right places
We have kitchens available in high order frequency areas densely populated with regular delivery eaters. Our sites are optimised for seamless courier pick-ups in a centralised area of the property managed by our staff.
In short, this means you get more time back that you can spend cooking and perfecting your recipes.
/ Technology
Software that connects it all
Our software is made for restaurateurs, chefs, and culinary teams. Instantly connect into our technology stack to grow your business and manage orders on one single tablet. We provide valuable tools and insights to help manage your business, predict demand, and increase the return on your menus.
/ Contact Us
Get started in a cloud kitchen today
Want to tour our cloud kitchen spaces, or just have any questions regarding cloud kitchen? Talk to us today.
Ready to cook in our kitchens? Talk to our kitchen specialist now!
Submit
Thanks for contacting us!
We'll reach out shortly so we can understand your business and needs better.